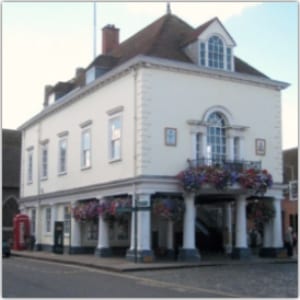 Some Wallingford Crooks
Mar
garet started researching her husband's family a long time ago, BC [before computers!] and had to go into the record office up at Shire Hall to do her research or rely on the transcriptions that were in the local study area in Oxford Westgate library. Along the way she's found relatives in Australia, a story of transportation and hardship and success and had great fun and enjoyment.
Now with so many more records online she's finding new sources of information and is beginning to fill in some of the gaps from the 17th and 18th century. 
In this talk Margaret hopes to be able to show you how she started, what she found and how she's still discovering new records and information.
To take part in this talk, you will need a computer device from which you can access your emails and which has a microphone and speakers. Ideally, also a webcam.  First-time users of Zoom, will be asked to download a small piece of software. This will be sent to you in advance. Technical help is available for those who need further assistance, please contact  
To book scroll down.
Image: Wikimedia
Sold out!
Speaker
Margaret Crook

Margaret Crook

Keen local historian and past Chairman of Reading Branch of Berks FHS