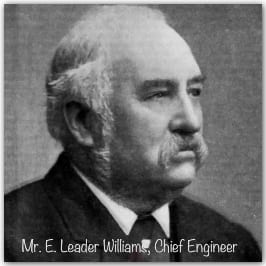 Sir Edward Leader Williams 19th Century Engineer
This talk will tell us the details of the life of Sir Edward Leader Williams known as 'the engineer of the greatest work of the 19th century', who as Chief Engineer, oversaw the building of the Manchester Ship Canal.  His commanding presence, abounding energy, resourcefulness and genial manner enabled him to succeed in "the engineering of men as well as of matter".
Speaker
Simon Burbidge

Simon Burbidge

Simon is a retired Business Consultant having worked for Fujitsu for 26 years, including several years within the county at Bracknell. A keen historian from school days, he has been researching his family history for over fifteen years, ever since he inherited an embryonic tree of the Fletcher side of his family that had been sent to his grandmother. During that time he has uncovered a number of interesting ancestors, one of which he learned was a foundling. Researching him provided the material for this talk.

Simon has been a committee member of the Abingdon Branch of the society for several years and is a volunteer one day a week at Oxford History Centre, working with the Conservation Manager.