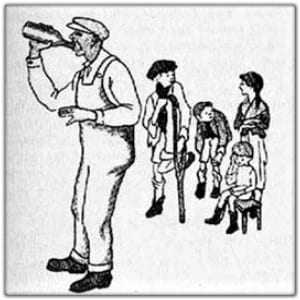 Sex, Violence & Alcohol: after-effects of WW1
Modern charities working with ex-service personnel have demonstrated that the stress of war can change men forever, and also that it can take years for those concerned to admit they have a problem, while their families have to cope with their challenging or even abusive behaviour.
This was also true for some men after the First World War.  This talk will discuss three case studies in detail, but also explore the wartime experiences which could lead to long-term difficulties for men – and their families.
This talk is free to members of Berkshire Family History Society and we request a donation of £3 from non-members.
Pre-booking is required and a confirmation email will be automatically sent to you with the joining instructions.  A  reminder of the meeting link and logon in details will be emailed 1 day before the meeting.  As our meetings are on a Monday booking will close 1 day before the event.  Please note, if you book on your place on the Sunday before the meeting you will not receive a reminder email.
To join this branch meeting, you will need a computer device which has a microphone, speakers and ideally a webcam.  To use the joining link, you also need to be able to access emails from this device.  First time users will be asked to download a small piece of software to join the meeting.  For further technical assistance please send an email to .
The Members ticket sales has ended!
The Non-members ticket sales has ended!
Speaker
Frances Hurd

Historical researcher

Frances is an historical researcher with a background in publishing, heritage and academia