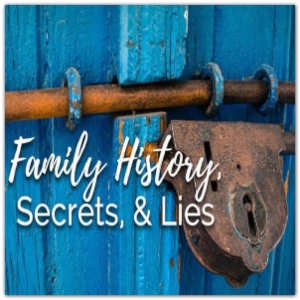 Secrets and Lies: adventures in other people's family history
Some extraordinary and poignant stories uncovered whilst researching for clients.
Every family history — and many historical records — contains secrets and lies, many connected to illegitimacy, others arising from more surprising causes. This talk explores some of those which Frances has uncovered in the course of her research.
This talk is free to members of Berkshire Family History Society and we request a donation of £3 from non-members. Pre-booking is required, because the meeting link will emailed in advance. Booking ends one day before event. 
To join in this branch meeting, you will need a computer device which has a microphone and speakers. Ideally, also a webcam. You also need to be able to access emails from this device. First time users will be asked to download a small piece of software to join the meeting.  The meeting link will be emailed to you in advance. Technical help is available for those who need further assistance, please contact bo*****@be******.uk .
Speaker
Frances Hurd

Historical researcher

Frances is an historical researcher with a background in publishing, heritage and academia.

She regularly gives talks by Zoom and in person in her local area of West Sussex/East Hampshire, and undertakes family history investigations for clients.