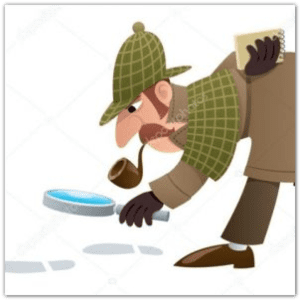 Searching for Dora
Searching for Dora is a description of a case study that has more red-herrings than an Agatha Christie novel.   The talk describes the search and the methods used to untangle the mess and to eventually arrive at the truth; proving that family tales should never be taken at face value!   A comparison between old and modern search methods is also included. 
The evening is free to members of Berkshire Family History Society and we request a donation of £3 from non-members.  Pre-booking is required because the meeting link will be e-mailed in advance.  Booking ends one day before the event. 
For those of you new to Zoom you will be asked to download a small piece of software when you first log on in order to join the meeting.  The download only takes 2 minutes.  You will need a computer device which has a microphone, speakers and ideally a webcam.  You will also need to be able to access e-mails from your device.  The meeting link will be e-mailed to you in advance.  Technical help is available for those who need further assistance.
Speaker
Les Mitchinson

IHGS Director of Education and Founder of LMentary Family History

Les Mitchinson is a professional genealogist based in Hampshire. Les qualified as a genealogist with the Institute of Heraldic and Genealogical Studies (IHGS) gaining the Higher Certificate in Genealogy in 2008 and the Diploma in Genealogy in 2009. He then went on to become a course tutor with the IHGS and in 2017 was appointed IHGS Director of Education. Les has a military background having previously served a full-career with the Royal Navy.