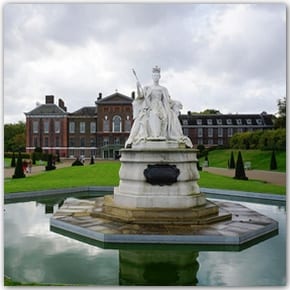 Royalty Talks Series
Due to the Coronavirus Covid-19 pandemic, the society has taken the decision to postpone most of the Royalty series of talks until 2021. Two talks however will continue this quarter "Reading during the reign of Elizabeth 1" on 21 May and "Resisting the Virgin Queen" on 6 June. Both will now take place online. Please see separate event listings for more details. You may reserve tickets for both tickets here – scroll down for ticket options – or via each individual event. 
Individuals who had tickets already booked for the Royalty series of talks will be contacted and offered refunds. If you haven't heard from the society by 28th March, please check your spam box and then email
Image: cc-by-sa/2.0 – © Bill Boaden
Speakers
Joan Dils

Joan Dils

Joan Dils is an experienced local historian and writer specialising in 16th and 17th century Berkshire. Her books include: the first and second editions of "An Historical Atlas of Berkshire", the latter edited in conjunction with Margaret Yates, and Reading St Laurence Churchwardens' Accounts, 1498-1570: Parts I and II, (Berkshire Record Series). Her latest, "History of Reading", was published in October 2019.

Joan is president of the Berkshire Local History Association and also the History of Reading Society, and an Honorary Visiting Fellow in History at the University of Reading. She taught history and local history for the former School of Continuing Education at Reading and Oxford Universities where she was a part-time lecturer.

Tony Hadland

Tony Hadland

Born 1949 in Reading, Tony Hadland is a retired chartered building surveyor, information scientist, operational risk manager and museum administrator, who has also been a freelance broadcaster. Today he is a historian specialising in bicycle history, recusancy and family history. He has been chairman of the Oxfordshire Local History Association and vice-chairman of the Oxfordshire Family History Society and editor of its journal. He is currently working on books for the Veteran-Cycle Club and the Oxfordshire Records Society.