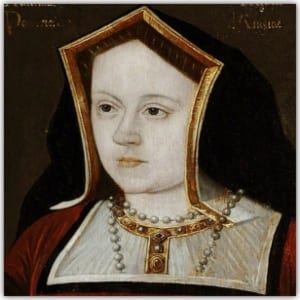 Royal Women
Surviving the political machinations of the Tudor court could be hazardous for many men, for women it was particularly perilous.  
This talk examines the lives of three women and the strategies they utilised to overcome the challenges they faced.
Two were wives of Henry VIII, the third a suspected illegitimate daughter.
All three women had connections to Berkshire which, along the way, will take us to Windsor, Bisham, Abingdon, Reading, Cholsey and Caversham. 
This talk is free to members of Berkshire Family History Society and we request a donation of £3 from non-members. Pre-booking is required, because the meeting link will emailed in advance. Booking ends one day before event. 
To join in this branch meeting, you will need a computer device which has a microphone and speakers. Ideally, also a webcam. You also need to be able to access emails from this device. First time users will be asked to download a small piece of software to join the meeting.  The meeting link will be emailed to you in advance. Technical help is available for those who need further assistance, please contact  .
Non-members tickets are no longer available
Members tickets are no longer available
Speaker
Catherine Sampson MSc

Catherine Sampson MSc

Catherine is a veteran family historian. Her own family history research is mainly concentrated in East Anglia and the North-East.

She loves history across all periods, both the very early (she read Prehistory and Archaeology at the University of Sheffield in the 1980s) and the more modern. To increase her knowledge of the latter, she more recently went back to University (Oxford this time round) and completed first a Diploma and then a Masters in English Local History. She is a keen social historian and regularly gives talks across Berkshire and the surrounding counties.

Catherine is Chairman and Projects Coordinator for Berkshire Family History, and also chairs Project Purley, Purley's local history society. She has published several histories of her own family and in 2010 edited "Purley in Old Images".