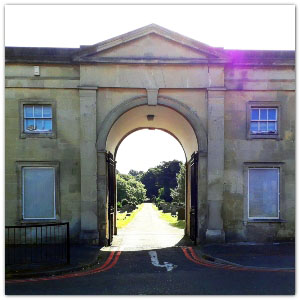 Reading Old Cemetery Tour
Join Liz Tait for a look around Reading Old Cemetery at Cemetery Junction in East Reading. The cemetery was set up by a private act of Parliament in 1842. It was one of many cemeteries built in the Victorian era as the population grew rapidly. 
During the tour, you will learn more about the cemetery from its origins and changes over time, to the famous and not-so-famous people interred there. Discover why there is a large concentration of war graves there. If you're lucky, you may even spot some of the cemetery's famous wildlife. 
The meeting place will be notified in the week running up to the walk. 
Numbers are limited, so pre-booking is required.
To book, scroll down.
Speaker
Liz Tait

Liz retired from secondary school teaching in 2013 having spent 38 years in the
profession. History is her hobby. She stepped foot inside the Old Reading
Cemetery for the first time in 1995 having lived in East Reading for 20 years.
Her curiosity was piqued when her then 10 year old son told her that there
were lots of war graves in the cemetery and during the October half term
holiday I went to have a look. One thing led to another and when she found
photographs and stories about the lives of these men and women she was
hooked. As they say 'The rest is History!'