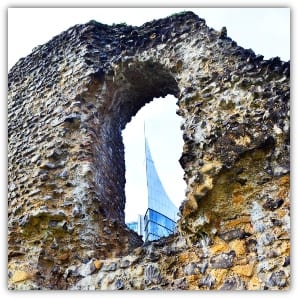 Reading Abbey – Online Talk
Next year is the 900th anniversary of the founding of Reading Abbey. In the run up to this significant event, we are delighted to offer this fascinating talk by Abbey expert John Painter.
Discover the impact of Reading Abbey on the town of Reading, both in its heyday as a royal Abbey and as one of the ten leading monasteries in the country. Hear about the impact of the dissolution and its subsequent use as a royal palace, the destruction of the Civil War, and the subsequent re-development of the Abbey Quarter and preservation of the Abbey Ruins up to the present day.
Places are limited, and so pre-booking is required. Full joining instructions will be sent to all attendees in advance. Bookings close one day before the event.
This is the first of three talks in the Autumn Potpourri series. Book all three talks in one multi-ticket for the price of two.
To join this talk, you will need a computer device with speakers and a microphone. Ideally, also a webcam. You also need to be able to access the internet from it. First-time users of Zoom, will be asked to download a small piece of software. This will be sent to you in advance. Technical help will be given to those who need further assistance, please contact  
To book – scroll down.
Speaker
John Painter

John Painter

John Painter has been actively involved with the Friends of Reading Abbey from 2011, and secretary since 2013. Throughout, he has been an active supporter of the efforts to consolidate the Abbey Ruins and get them re-opened to the public in plenty of time for 2021, the 900th anniversary of the Abbey's foundation. He is the joint editor, with Dr Peter Durrant, of "Reading Abbey and the Abbey Quarter" (Two Rivers Press, 2018).