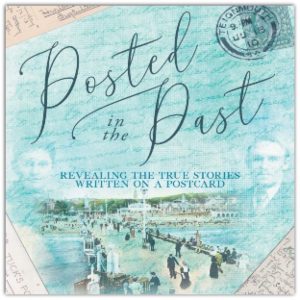 Posted in the Past
Following on from her book of the same name, Helen uses genealogical skills to reveal the true stories behind post cards sent in the early years of the 20th century, and shares these tales with an illustrated talk. A 10 year old servant living in Bath, a soldier who died in the First World War, and even a man who helped prepare Lord Kitchener's last meal are all connected through postcards.
Helen is a freelance writer and editor from Sturminster Newton, and gives talks to many Societies and Clubs. She has also written articles for many magazines including Dorset Life.
This talk is free to members of Berkshire Family History Society and we request a donation of £3 from non-members. Pre-booking is required, because the meeting link will emailed in advance. Booking ends one day before event. 
To join in this branch meeting, you will need a computer device which has a microphone and speakers. Ideally, also a webcam. You also need to be able to access emails from this device. First time users will be asked to download a small piece of software to join the meeting.  The meeting link will be emailed to you in advance. Technical help is available for those who need further assistance, please contact bo*****@be******.uk .
Speaker
Helen Baggott

Freelance editor & writer

Helen Baggott is a freelance editor, writer and speaker. For as long as she can remember, she has loved writing and the research that goes with it.