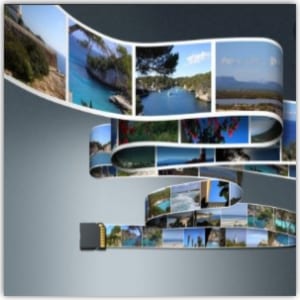 Pictures, people and places
Pictures, People and Places is a record of Ken Houghton's family history, through photos, postcards, paintings and film, with the stories behind them.
The talk will show a variety of media Ken has used as a record of his family history and hopefully encourage you to do the same in the future with your own family history.
At the end of the talk, questions will be answered and listener opinions will be welcomed.
This talk is free to members of Berkshire Family History Society and we request a donation of £3 from non-members. Pre-booking is required, because the meeting link will emailed in advance. Booking ends one day before event. 
To join in this branch meeting, you will need a computer device which has a microphone and speakers. Ideally, also a webcam. You also need to be able to access emails from this device. First time users will be asked to download a small piece of software to join the meeting.  The meeting link will be emailed to you in advance. Technical help is available for those who need further assistance, please contact  .
Speaker
Ken Houghton

Former Chairman, Windsor, Slough and Maidenhead Branch, BerksFHS.

Ken has been researching my family history, on and off, since 2006. Ken originally came from Kent and moved to Berkshire in 1971. He worked for a TV and Radio manufacturer and in 1982 became a self employed modelmaker, specialising in consumer product models and prototypes.
Ken is currently chairman of the Cippenham Tenants and Residents Association (CTRA) and the Cippenham Community Carnival Association (CCCA).
Ken joined the BerksFHS in 2006 and in 2008 joined the committee of the Windsor, Slough and Maidenhead branch, before being elected chairman of the branch In 2013 and serving until 2018. He was also a Trustee of the Society during this time.