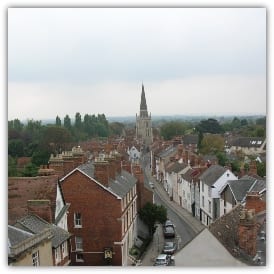 Oxford and the Spanish Civil War
In July 1936 right-wing army officers staged a coup against the democratically-elected government of Spain, prompting a three-year civil war.  More than half a million died, the majority of them civilians, and the conflict became a tragic precursor to World War II.  This talk tells the story of how the people of Oxfordshire responded to the Spanish Civil War.
Non members are always welcome and are invited to make a £3 donation towards costs.
Large car park (free)
Refreshments available
Speakers
Liz Woolley

Liz Woolley

Liz Woolley is a local historian specialising in aspects of the history of Oxford and Oxfordshire. Shine is particularly interested in the history of the city's "town" – as opposed to "gown" – and in the everyday lives of rural people across the county during the nineteenth and early twentieth centuries.

Liz has lived in Oxford since 1984 and has an MSc in English Local History. She is an experienced speaker, guide, tutor and researcher and writer who is keen to help individuals and groups enjoy finding out about the history of their local area.