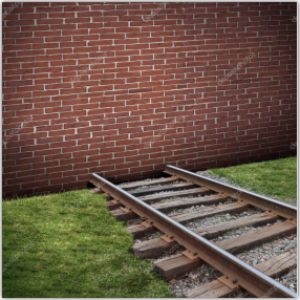 Overcoming "brick-walls" in family history research
Was one of your New Year's Resolutions to have another go at breaking down those brick walls we all have? Chris Broom provides some creative ideas for surmounting those often frustrating barriers encountered during  family history research. Chris is a course tutor at the Institute of Heraldic and Genealogical Studies, Canterbury. 
We require a donation of £3 from non-members. Pre-booking is required to allow a meeting link to be e-mailed in advance. Booking ends one day before the event.
There's another chance to hear Chris Broom speak on Thursday 28th January when Reading Branch has arranged a talk on Humour in Genealogy.
Sold out!
Speaker
Chris Broom

Chris Broom

In much the same way as I arrived on the planet, I came to genealogy through a 'chance encounter' – a task set for me by my beloved father to unearth the identity of his birth parents.
What started out as a labour of love has since turned into an obsession upon which I spend most of my waking hours – and a fair number of those when I'm supposed to be asleep!
Following a long career in banking, I spent 5 years studying with the Institute of Heraldic and Genealogical Studies, Canterbury and have been awarded both the Higher Certificate in Genealogy and the Diploma in Genealogy.
I am an AGRA associate, a member of the Register of Qualified Genealogists and the Society of Genealogists and am actively involved locally with the Alde Valley Suffolk Family History Group.