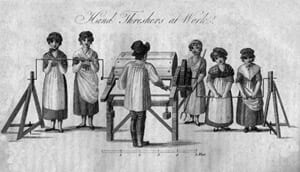 POSTPONED UNTIL FURTHER NOTICE
POSTPONED UNTIL FURTHER NOTICE
Open forum on occupations
A few short presentations from members, discussion and a display on the subject of occupations, both obscure and commonplace. What did your ancestors do for living?  Are there any occupational descriptions about which you'd like to know more?
Members and guests are invited to contribute, so bring your research findings, your queries and your thoughts on the what, where and how of what your ancestors did for a living.
Refreshments and good company. Non-members are invited to contribute £3 towards costs.