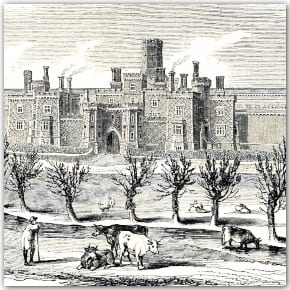 Murder at Reading Gaol
In the second of our talks focusing on Reading Gaol, crime writer and Berkshire Family History Society Vice-President, Angela Buckley, will share stories of the Victorian inmates of Reading Prison, including the nefarious acts of baby farmer Amelia Dyer, and the murder that inspired Oscar Wilde to write The Ballad of Reading Gaol.
This is the third in a series of five talks on the theme of "Institutions". The other talks take place on: 10th October, 24th October, 21st November and 5th December (all Thursdays, whereas this is a Saturday). You may purchase tickets for individual events or for all five talks in the series for the reduced price of four.
The ticket price includes tea/coffee and cake after the talk. Advance booking is recommended but you can pay on the door (subject to availability). 
Speaker
Angela Buckley

Angela Buckley

Angela is a keen family historian, with a particular interest in crime history. She began researching her family history and soon discovered that many of her ancestors had broken the law. These ancestors, as well as other family history related topics, have been the subject of many articles for national magazines and newspapers. Angela's first book "The real Sherlock Holmes" was based on the fascinating casebook of Jerome Caminada, a celebrated 19th century detective who served on the Manchester City police force.

Angela moved to Reading twenty years ago and has very much enjoyed researching local historical crimes. When she settled in Caversham, she learnt about Victorian baby farmer Amelia Dyer, and published an account of the shocking discovery of her crimes in "Amelia Dyer and the Baby Farm Murders", giving many local talks on the topic.

A former chair of the Society of Genealogists, Angela's is now a vice-president of Berkshire Family History Society.