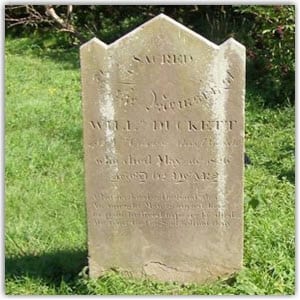 Monumental Inscriptions
The talk will look at the value of inscriptions to family historians, the pressures to record the information and how we currently work in the Society.  We will look at recording in the field and its challenges and the 'back-office' activity to publish on CD or via downloads, with a final brief summary of current projects.
The evening is free to members of Berkshire Family History Society and we request a donation of £3 from non-members.  Pre-booking is required because the meeting link will be e-mailed in advance.  Booking ends one day before the event. 
For those of you new to Zoom you will be asked to download a small piece of software when you first log on in order to join the meeting.  The download only takes 2 minutes.  You will need a computer device which has a microphone, speakers and ideally a webcam.  You will also need to be able to access e-mails from your device. The meeting link will be e-mailed to you in advance.  Technical help is available for those who need further assistance.
Sold out!
Speaker
Brian Wilcock

Brian Wilcock

I had been interested in family history for perhaps 20 years but started 'proper' research inspired by joining the Society in 2000. Wanting to contribute, I helped in a local MI project in about 2004 and found that I enjoyed the activity and that there was plenty more to do. I have been working on MI projects for the whole of 'occupied' Berkshire and discovering more of the county ever since.