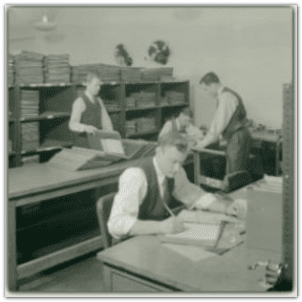 Mistranscriptions
Have you ever found what you were looking for to be hard to find? A mistranscription was probably to blame. Tonight we invite members and non-members to share the mistranscriptions they have found. They may be amusing, baffling, or downright ludicrous – why not share your amusement or incredulity with others?
How about sharing a tip you have learnt that helps you avoid being sent off track by mistranscriptions? 
If you'd like to contribute, please email .
This talk is free to members of Berkshire Family History Society and we request a donation of £3 from non-members. Pre-booking is required, because the meeting link will be emailed in advance. Booking ends two days before event. 
To join in this branch meeting, you will need a computer device which has a microphone and speakers. Ideally, also a webcam. You also need to be able to access emails from this device. First time users will be asked to download a small piece of software to join the meeting.  The meeting link will be emailed to you in advance. Technical help is available for those who need further assistance, please contact  .
The Members ticket sales has ended!
The Non-member ticket sales has ended!