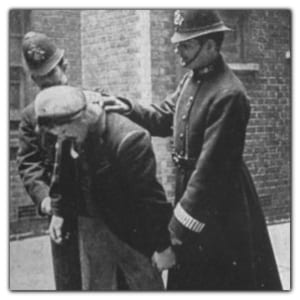 Members' Meeting: Victim, Villain, Crime & Punishment (Abingdon BAM)
Our meeting this month is a chance to chat about our ancestor's and their connection with crime.  Were they the victims of crime or were they the villains? Were any of your ancestors transported? Come along and share your research stories.
But, perhaps you just want to seek some general research advice from fellow members or share a eureka moment.  We are happy to go with the flow.
Before lock-down hit last year, our 'Show & Tell' Branch Meetings were steadily growing in popularity.  These meetings are designed to be an informal opportunity to share.
The Members ticket sales has ended!
The Non-members ticket sales has ended!