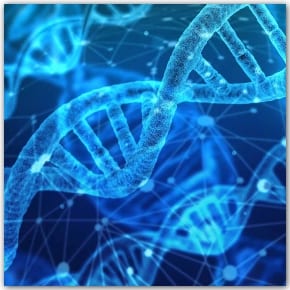 Making the most of autosomal DNA
Update 13 March 2020: unfortunately it has become necessary to postpone this workshop to a future date. It is not a decision that was taken lightly, and we apologise for any inconvenience this may cause those booked onto it. An alternative date has been agreed with the tutor and any booked attendees who are unable to make this alternative date will be offered a full refund. Telephone calls and emails have been sent to all attendees, if you haven't received one please contact  
DNA testing is now all the rage but what can you really learn from a DNA test? Do you have lots of matches and don't know where to start? 
In this workshop we will look at how to interpret and work with your matches and how to get the most out of your results. To participate you should already have autosomal DNA results available, preferably from AncestryDNA, which will be the main focus of this workshop, but we will also be able to look at results from other companies. Participants are encouraged to bring along their laptops and iPads, share their results and ask questions.
Ticket price includes tea/coffee and biscuits. Places limited, pre-booking required.
Please note that free parking at Davidson House is no longer available for attendees of events at The Centre on Saturdays.
Speaker
Debbie Kennett

Debbie Kennett

Debbie is an internationally recognised expert on genetic genealogy. She is the author of two books: "DNA and Social Networking" and "The Surnames Handbook". She is an Honorary Research Associate in the Department of Genetics, Evolution and Environment at University College London. She has written widely about DNA testing both for the family history press and in academic journals, and is often cited in the media.