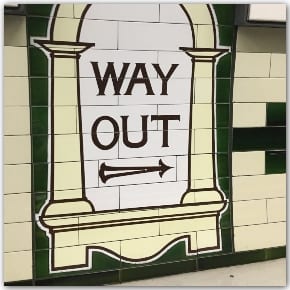 London Transport by Design
Paul Joyce, Chairman of Reading Transport Group, is a life-long railway enthusiast. In this fascinating talk, he covers such diverse subjects as architecture, posters, signage, decorative tiling, Art Deco lighting, and general fixtures and fittings and much more. Early booking is recommended as this is likely to be very popular.
This is the first in a series of five talks on the theme of "A Potpourri of History". The other talks take place on: 23rd January, 6th February, 20th February and 7th March. You may purchase tickets for individual events or for all five talks in the series for the reduced price of four.
The ticket price includes tea/coffee and cake after the talk. Advance booking is recommended but you can pay on the door (subject to availability). 
Speaker
Paul Joyce

Paul Joyce

Paul Joyce is Chairman of Reading Transport Society and has been an author and photographer for the railway historical magazine "Back Track" for over 30 years. Paul is also an avid collector of anecdotal history and vintage photography, especially of anything connected to the railways of Reading.