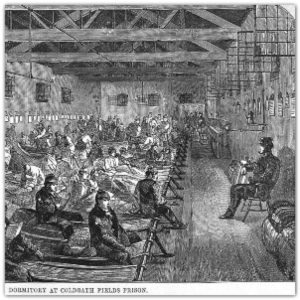 Let's Meet Our Criminal Ancestors
In all families there is at least one 'black sheep'. Their story will add life to your family history and, as such, we should embrace even our ne'er-do-well forebears. Why not tell us about yours?
Join us for an evening of sharing the stories of our family members. If you wish to share your family story, please drop us a line at re*****@be******.uk to let us know.
Pre-booking is preferred but not essential.
Free parking.
We do request a £5 donation from visitors, members are free.
Image: The criminal prisons of London, and scenes of prison life by Henry Mayhew … and John Binny. Credit – Wellcome Collection (Public Domain)