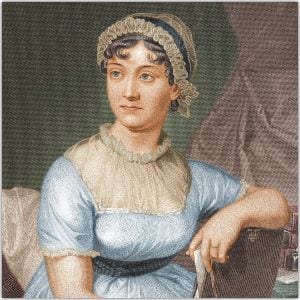 Jane Austen and the Thames Valley Connection
Popular novelist, Jane Austen, wrote some of the most well-known books of the Georgian period. It is a universally acknowledged truth that Jane Austen was born and bred in Hampshire. Anyone travelling the main roads into that county will have that confirmed by the brown tourism signs erected by the county council. However, the Austens had many important links with Berkshire and some of those villages immediately north of the River Thames. Discover more in this fascinating talk.
Free parking.
Non-members are invited to make a £3 donation towards costs.
Speakers
Joy Pibworth

Joy Pibworth

Joy has always been fascinated by history and is particularly interested in the history of the towns and villages of the former North Berkshire (now the Vale of the White Horse) and the history of Reading pre 1837. She is a long-standing member of several local history societies. Joy has been a Janeite (Jane Austen fan) since her school days and is particularly interested in the life and times of Jane and her immediate family.