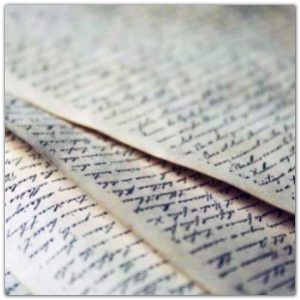 Introducing Manorial Records
For centuries, the lives of our ancestors were controlled by the lord of the manor which continued until their final demise in 1922.  For many family historians any mention of the manor makes them tremble because they think it leads back into the strange world of medieval history where only faint ghosts of our anonymous ancestors exist.  Manorial records are an important source of information providing a fascinating insight of the day-to-day life of most of our ancestors.
Manors had countless officials, rules and regulations and held courts to deal with transgressions and uphold the local laws.  The records generated mean you would be able to find family name in the wealth of manorial documents.  Every person associated with the manor – urban or rural – will likely be named. This talk examines how the manorial system operated and what records it generated in which your ancestor may well have appeared.
The evening is free to members of Berkshire Family History Society and we request a donation of £3 from non-members.  Pre-booking is required because the meeting link will be e-mailed in advance.  Booking ends one day before the event.  Please scroll down to book.
For those of you new to Zoom you will be asked to download a small piece of software when you first log on in order to join the meeting.  The download only takes 2 minutes.  You will need a computer device which has a microphone, speakers and ideally a webcam.  You will also need to be able to access e-mails from your device.  The meeting link will be e-mailed to you in advance.  Technical help is available for those who need further assistance.
For all queries related to this event and booking: bracknell@berksfhs.org.uk
Speaker
Ian Waller

Ian Waller

I am a retired professional genealogist with considerable experience in English research. I currently serve as the Vice Chairman and Education Officer of the Family History Federation. I am a Fellow of AGRA (The Association of Genealogists and Researchers in Archives) the body which represents professional genealogists throughout England and Wales and was a former Chairman. I am a Fellow of the Society of Genealogists. I have authored several books in the Society's "My Ancestor" series including My Ancestor was an Agricultural Labourer, My Ancestor was in the Royal Navy and My Ancestor was a Leather Worker and have also written "Family History Research Challenges and how to solve them" and "Introducing Manorial Records" published by Family History Books.

I have taught Family History at various adult education centres in Bedfordshire and Hertfordshire and currently lecture and run workshops at many family history societies, U3A Groups and other organisations interested in local, social and family history. My other interests include oil painting, making scale models of horse drawn vehicles, Country and Celtic music.