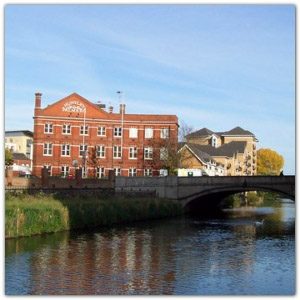 Huntley and Palmers Walkabout
Join experienced guide and historian Terry Dixon for his new Huntley & Palmers (H&P) 200th anniversary walkabout. During the walk, Terry will tell a biscuit themed story from Roman times to the present. It will feature the H&P people, and their significant influence on Reading, biscuits, factories, buildings and and so much more. The walk will finish at the Museum of English Rural Life where you can stop for a biscuit and a drink. Please note the end point is 1 mile from the start point.
The walk will be around 2 1/2 hours in length. Attendees will be notified of the meeting point, by email, approximately a week beforehand. 
To book, scroll down. 
Booking closed for Member ticket
Booking closed for Non-Member ticket
Speaker
Terry Dixon

Terry Dixon

Terry is Reading-born and completed a local apprenticeship as an electronics engineer, before branching into project management and specialising in defence-related initiatives, until his voluntary early retirement in 2016.

With a love of Reading and its history and considerable experience in leading a Reading-based organisation, he set up his own guided walk initiative – Terry's Reading Walkabouts, as a non-profit making entity. In the five years since launch, he has established thirteen different themed routes and has raised over £9,400, most of which has been donated to local charities.