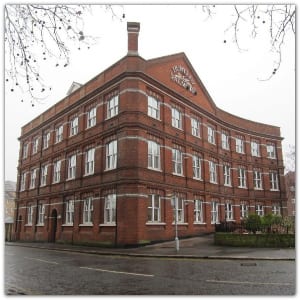 Huntley and Palmers Day School
Huntley and Palmers was one of Reading's '4bs' of biscuits, beer, bulbs and bricks fame. 2022 marks the 200th anniversary of its founding.  It was neither the oldest of the four or the one that could claim to have been in business the longest. However, it was by far the town's largest employer by the turn of the 20th century and perhaps the one 'b' that is most fondly remembered.  Generations of the same family worked at the factory on the King's Road. Many workers lived close by in Newtown and Redlands and today there are still those who remember the men and women who worked there.
Our aim is to explore the origins of the company and the reasons for its subsequent success. We will get to know those Victorian entrepreneurs who set the wheels in motion for a business the product of which became a household name all over the globe. We will also consider its activities during WW1 and the housing question. And also the challenges the company faced in the 20th century from foreign competition and a changing industry.
There will be short comfort breaks during the day and a longer break for lunch. You may wish to bring your own sandwiches or otherwise there are local shops and cafes. 
Speaker
Dr Margaret Simons

Dr Margaret Simons is a much respected local historian whose doctoral thesis (University of Reading) examined the public health and housing of the working classes in Reading from 1837 to 1939. She is a tutor at Oxford University Department of Continuing Education, Bracknell and Wokingham College and Workers' Educational Organisation.

Margaret is also a trustee of the Mills Archive Trust, secretary of Berkshire Record Society and sits on the committee of the Berkshire Local History Association.