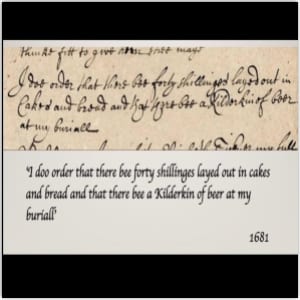 Humour in Genealogy
As the title suggests, Chris Broom's talk "Humour in Genealogy" uses a number of light-hearted examples to demonstrate the advantages of scrutinising original documents in family-history research, many of which contain additional information not included in online records.
This talk is free to members of Berkshire Family History Society and we request a donation of £3 from non-members. Pre-booking is required, because the meeting link will emailed in advance. Booking ends two days before event. 
To join in this branch meeting, you will need a computer device which has a microphone and speakers. Ideally, also a webcam. You also need to be able to access emails from this device. First time users will be asked to download a small piece of software to join the meeting.  The meeting link will be emailed to you in advance. Technical help is available for those who need further assistance, please contact  .
Speaker
Chris Broom

Chris Broom

In much the same way as I arrived on the planet, I came to genealogy through a 'chance encounter' – a task set for me by my beloved father to unearth the identity of his birth parents.
What started out as a labour of love has since turned into an obsession upon which I spend most of my waking hours – and a fair number of those when I'm supposed to be asleep!
Following a long career in banking, I spent 5 years studying with the Institute of Heraldic and Genealogical Studies, Canterbury and have been awarded both the Higher Certificate in Genealogy and the Diploma in Genealogy.
I am an AGRA associate, a member of the Register of Qualified Genealogists and the Society of Genealogists and am actively involved locally with the Alde Valley Suffolk Family History Group.