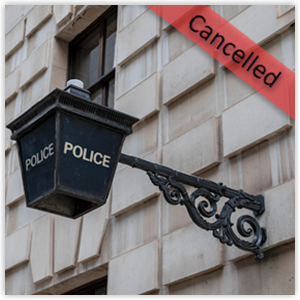 Cancelled due to Speaker's unavailability
History of Local Policing
Unfortunately, we have had to cancel this talk, the replacement talk is 'A Stroll through Berkshire's Graveyards'. Same date, same time.
This talk covers the origins of policing, starting with the tithing system and the communities 'self-policing'. It discusses the lack of properly organised policing in the growing communities of the industrial revolution and Robert Peel's formation of the first 'official' police. To which it rapidly expanded out into the borough and county forces.
Specifically for the Thames Valley region, the talk also looks at the constituent small forces that combined into the Berkshire Constabulary, itself combined with Bucks & Oxon to form Thames Valley in 1968, on to modern policing developments of today.
This talk is free to members of Berkshire Family History Society, and we request a donation of £5 from non-members. 
Speaker
Dave Stubbs

retired Newbury policeman

Dave Stubbs joined the police in 1968 and has served as a police officer, police civilian staff and now police museum volunteer for over 54 years, mostly in Berkshire, with a strong emphasis on community policing and crime prevention throughout his service. Digging up musket balls from the civil war battle on his old beat generated a passion for history and his pride in his lifetime work with the police continues in his support for the Thames Valley Police Museum.