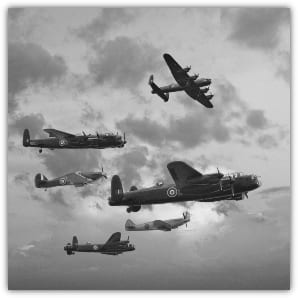 Heroes of Woodley Airfield
Join us for this fascinating talk where we will learn of many key figures in aviation history who have ties with Woodley. Some such as Douglas Bader, Amy Johnson, Geoffrey de Havilland and Charles Lindbergh well known, others such as Lettice Curtis less so. 
This talk is free to members of Berkshire Family History Society, and we request a donation of £5 from non-members. Pre-booking is required, because the meeting link will be emailed in advance. Booking ends one day before event. 
To join in this meeting, you will need a computer device which has a microphone and speakers. Ideally, also a webcam.  You also need to be able to access emails from this device. First time users will be asked to download a small piece of software to join the meeting. The meeting link will be emailed to you in advance. Technical help is available for those who need further assistance, please contact bo*****@be******.uk
Speaker
Joy Pibworth

Joy has always been fascinated by history and is particularly interested in the history of the towns and villages of the former North Berkshire (now the Vale of the White Horse) and the history of Reading pre 1837. She is a long-standing member of several local history societies. Joy has been a Janeite (Jane Austen fan) since her school days and is particularly interested in the life and times of Jane and her immediate family.