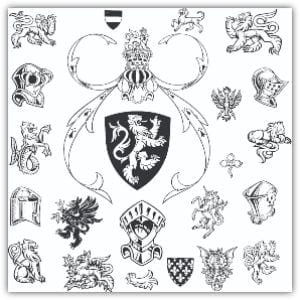 Heraldry is Fun
This talk describes the basic rules to Heraldry; the colours and how pedigrees are displayed. Look around and you will see heraldry everywhere.
Non-members are invited to make a £3 donation towards costs.
Speaker
Les Mitchinson

IHGS Director of Education and Founder of LMentary Family History

Les Mitchinson is a professionally qualified genealogist based in Petersfield, Hampshire. A graduate of the Institute of Heraldic and Genealogical Studies (IHGS), School of Family History, with a Higher Certificate in Genealogy (HC) and the Diploma in Genealogy (DipGen). A course tutor with the IHGS, guiding students through the IHGS Correspondence Course and towards the IHGS Higher Certificate in Genealogy. In January 2017 Les was appointed to the IHGS as the Director of Education.