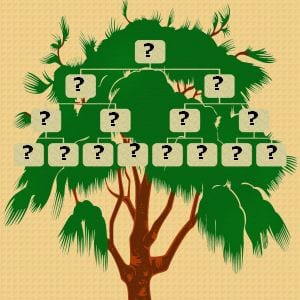 Heir hunting – a case study
Gillian Stevens will reveal a real-life story that shows how skills in finding living relatives, both on and offline, helped solve an Heir Hunting puzzle with a monetary reward at the end.
This talk is free to members of Berkshire Family History Society and we request a donation of £3 from non-members. Pre-booking is required, because the meeting link will emailed in advance. Booking ends one day before event. 
To join in this branch meeting, you will need a computer device which has a microphone and speakers. Ideally, also a webcam. You also need to be able to access emails from this device. First time users will be asked to download a small piece of software to join the meeting.  Technical help is available for those who need further assistance, please contact
The Non-member ticket sales has ended!
The Member ticket sales has ended!
Speaker
Gillian Stevens

Gillian Stevens

A veteran family historian, Gillian has worked closely with the Federation of Family History Societies, Findmypast and The National Archives enabling her to build an impressive experience of archives and their accessibility. She is an experienced tutor of beginner family history courses and also runs workshops for more experienced researchers on family history websites and wills and probate, to name but a few.

Gillian has a degree in Business Studies and a City and Guilds Certificate in Further Education teaching. She has served regular five year terms as a trustee of Berkshire Family History Society since 2007 and chairs the society's Computer Branch. She also facilitates discussion in an informal monthly natter group and helps researchers who require more technical assistance with their family history research as part of a 'Tuesday evening team'.