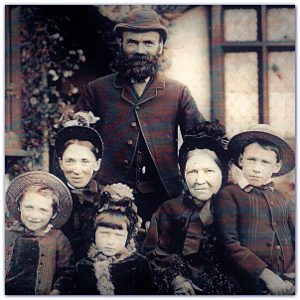 Getting the most out of UK Census Records Workshop
Find out how to get the most from census records for your family history research. This workshop considers the background to the census and looks at it in some of its early forms in England and Wales. Attendees will explore the development in the modern census from 1841 to date, including also the 1939 Register, and have the opportunity to examine examples of different census. 
Pre-booking is required because full joining instructions will be emailed in advance. Bookings close one day before the event.
To join this workshop, you will need a computer device from which you can access your emails. It needs to have a microphone, speakers and preferably a webcam.  First-time users of Zoom, will be asked to download a small piece of software. This will be sent to you in advance. Technical help is available for those who need further assistance, please contact  
To book, scroll down.
Speaker
Tony Roberts

Tony Roberts

Tony Roberts is a retired Chartered (Civil) Engineer, a Trustee of the Society and has a particular role in managing the Society's bookshop. His own family history is rooted mainly in Dorset and Berkshire, but also with ancestral connections to West Yorkshire, Dumfries and Angus. Recently, he has led several workshops for the Society on the topic of census. Among other activities, he has a lifelong interest in history, especially the pre-Norman period, in cycling, gardening and travel.