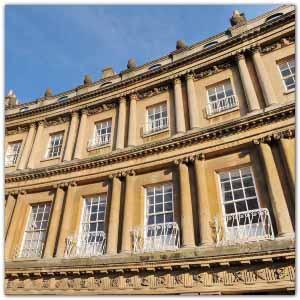 Georgian Sources for Historians Course
Course Overview
The 18th century has been referred to as one of the most transformative periods in British history. During it, the term revolution has been used to describe both changes in agriculture and the birth of industrialisation. The population expanded and cities grew, colonialism and slavery powered the expansion in trade, which in turn fuelled the growth in consumerism. Along with the politics of the day, the royal dynasty that gave rise to the era known as the Georgians and the cultural and social changes of the period, there is an abundance of written evidence. From official manuscripts and documentation, to private papers. All can inform us at every level about life during the period.  Using a themed approach, we will consider the sources available to uncover how our forebears may have lived their lives in the long 18th century.
To help us apply what we are learning you will undertake a small project, which we will share in the final week.
Timetable
| | | | |
| --- | --- | --- | --- |
| | Week 1 | Introduction – overview of course and the variety of sources that are available, their reliability and how to use them. |   |
| | Week 2 | Industrialisation – often referred to as a revolution, how did it come about and what can sources tell us about those involved. |   |
| | Week 3 | The Making of Modern Cities and the rise of London – a consequence of industrialisation was urbanisation; here we will use a variety of sources to inform us about the perceptions of town life and the realities that awaited those who sought a better life! |   |
| | Week 4 | At Home in Georgian England – from palace to hovel we will use various sources to explore the reality of 'Georgian Elegance'. |   |
| | Week 5 | Health and Hygiene – with medical knowledge still at a basic level, industrialisation created even greater challenges for the professionals of the time. Here we look at sources to examine how society coped with the ever present threat of death and disease. |   |
| | Week 6 | Poverty and Crime – the two were often bedfellows and here we will use sources to explore cause and consequence. |   |
| | Week 7 | Popular Culture – in many ways the Georgians were more accepting and less rigid than the Victorians regarding the social mores and this week we will use sources to find out about their interests and pastimes. |   |
| | Week 8 | Empire – the question of slavery has been much in the news recently and this week we will use sources to help us explore those involved in the rise of colonial power. |   |
| | Week 9 | Politics and Military Matter – in our penultimate week we look at sources to assess how the government responded to military threats and how those who had little in the way of political right expressed themselves. |   |
| | Week 10 | Conclusion – students will present their projects and we will have an overview of the themes and sources. |   |
Course Dates
This is a ten week course led by Dr Margaret Simons. All sessions 14.00 – 16.00.
Fridays 1st, 8th, 15th, 22nd & 29th October, 5th, 12th, 19th & 26th November & 3rd December. 
Places are limited. Pre-booking is required, because full joining instructions will be sent by email to all attendees in advance. Bookings close three days before the event.
Technical Requirements
This is an online course using Zoom video conferencing technology. To join, you will need a computer (or laptop/tablet) which has speakers and a microphone. Ideally, also a webcam. You also need to be able to access you emails from this device. First-time users will be asked to download a small piece of software. Technical help is available for those who need further assistance, please contact  
Scroll down to book.
Non-members tickets are no longer available
Members tickets are no longer available
Speaker
Dr Margaret Simons

Dr Margaret Simons

Dr Margaret Simons is a much respected local historian whose doctoral thesis (University of Reading) examined the public health and housing of the working classes in Reading from 1837 to 1939. She is a tutor at Oxford University Department of Continuing Education, Bracknell and Wokingham College and Workers' Educational Organisation.

Margaret is also a trustee of the Mills Archive Trust, secretary of Berkshire Record Society and sits on the committee of the Berkshire Local History Association.