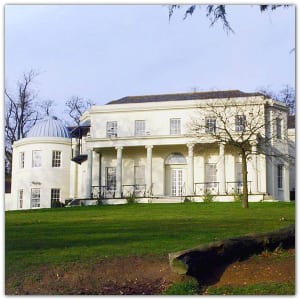 Georgian Reading
The origins of this talk date back to 2018 and a Reading Civic Society tour of Bath. After the visit, Professor John Missenden was seized by not only how important the buildings of Bath are but that Reading has many great Georgian buildings too which we, and the Council, do not value in the same way so they are hidden in clear sight.  He decided to develop a presentation about Reading, Berkshire's Bath Spa.  This began as a rolling slide show and has now been developed into this talk especially for Berkshire Family History Society.
This talk is the first of three in this quarter's Winter Potpourri online talks series. Book all three talks in the series for £12.50 (members £10).   
Pre-booking is required, because the event link will be sent in advance.                        
To join this talk, you will need a computer device with speakers. Ideally, also a webcam and microphone. You also need to be able to access the internet from it. First-time users of Zoom, will be asked to download a small piece of software, which will be sent in advance. Technical help is available, please contact
To book – scroll down.
The Non-members ticket sales has ended!
The Members ticket sales has ended!
Speakers
Professor John Missenden

John is a long standing member of Reading Civic Trust.

Richard Bennett DL

Deputy Lieutenant for the Royal County of Berkshire

Richard started with the idea of being a teacher but after a brief spell in the security industry became an accountant working for Whitbread Brewery. After the Monopolies Commission took its axe to the brewing industry, he worked for British Rail InterCity for 7 years. Post privatisation he joined the MOD as the Chief Accountant in a number of its organisations including; Naval Support Command, Defence Logistics and finally RAF Air Command, where his last 4 years were as the Head of Civilian Human Resources, which was great fun… apart from having to close several UK RAF Stations.

He finally got his Tri Service "badge" in 2015, when he led a team which erected a memorial to Reading's only VC winner, and the Berkshire Yeomanry. As Chair of Reading Civic Society, he engages with Reading Council, and developers, on their "mad ideas" which change the face of Reading. He was appointed a Deputy Lieutenant in 2018.