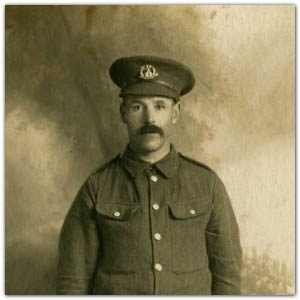 First World War Social History Talks Series
This all series ticket covers all three talks in the "First World War Social History" talks series, for the discounted price of £12.50 (members £10.00). You may also book each talk individually – see each separate event page. All three talks are on Thursdays at 2pm in The Centre for Heritage and Family History, Reading. They last about an hour with time for questions and discussion afterwards. 
Thursday 12 January "Britain's Railways in WW1" with Richard Marks
This quarter, we have not just one but two talks on aspects of the railways in World War One. This first talk will explore how conscription impacted Britain's railway companies and how the role of women on the railway changed during World War One. Discover how the railway companies contributed to essential war work. How they used their massive manufacturing capacity to support the army. Plus, how they contributed to the development of new technology used in the field. We will examine how government control impacted upon the railways during the war years and the legacy it left for post war Britain.
Thursday 9 February "The hidden history of Reading's War Graves and Memorials" with Liz Tait
Like every similar sized town across England, Reading suffered a large number of casualties as a result of the First World War. The talk will refer to Reading Old Cemetery's WW1 war graves and commemorations. Liz will also make reference to the Alfred Sutton School War Memorial and the St. Luke's Church War Memorial.
Thursday 9 March "Tracks to the Trenches" with Mike Hurst
An affecting account of railway activities in England and in France during the Great War. This second talk on railways during the war will include the transport and care of the wounded back to Blighty with some focus on South Oxfordshire and West Berkshire. Railways permitted the mass movements of munitions, equipment and men – and the harrowing resulting casualties, many of whom were taken through the Thames Valley.
Please note that as these are face to face talks.
Scroll down to book.
Speakers
Liz Tait

Liz retired from secondary school teaching in 2013 having spent 38 years in the
profession. History is her hobby. She stepped foot inside the Old Reading
Cemetery for the first time in 1995 having lived in East Reading for 20 years.
Her curiosity was piqued when her then 10 year old son told her that there
were lots of war graves in the cemetery and during the October half term
holiday I went to have a look. One thing led to another and when she found
photographs and stories about the lives of these men and women she was
hooked. As they say 'The rest is History!'

Mike Hurst

Mike is a Goring-based local historian who talks on a variety of Goring and transport-related topics.

Richard Marks

Richard is a published historian based in Berkshire who specialises in industrial, military, and railway history and also the history of science. His current areas of research are industrial development in the Victorian period, the development of the railway and canal systems in Britain in the mid to late 19th Century and the history of British Rail. Richard's book about British Rail Engineering is due to be published by Pen and Sword early in 2024. He is currently researching a PhD in economic history and a new book about the Wantage Tramway Company.