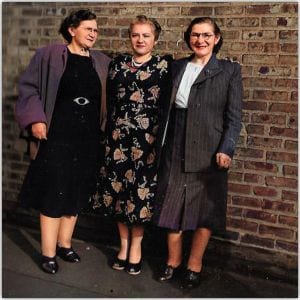 Finding Booba's Other Sister
Finding Booba's Other Sister – Reaching out to America for Historical Clarity
Due to Covid-19, the Windsor branch of the Berks FHS had to cancel our March meeting.
We also cannot meet at our usual venue in April, but instead, we are going to do it via a Zoom Meeting, which means you can join from the safety and comfort of your own home, using your computer, tablet or smartphone.
Please note that if you would like a cup of tea you can make that from the safety and comfort of your own kitchen – we will not charge you.
Time: Tuesday April 28th 2020 07:30 PM BST 
Topic: Finding Booba's Other Sister – Reaching out to America for Historical Clarity
Speaker: Leigh Dworkin
If you'd like to attend, please let us know at .
We will send you the details of how to join the Zoom Meeting by return email.
We hope you and your family are keeping well in these troubled times.
Best regards,
Leigh Dworkin
Chairman, BerksFHS Windsor Branch
Speaker
Leigh Dworkin

Chairman, Jewish Genealogical Society of Great Britain

Leigh Dworkin is an IT Consultant and currently works for Samsung Electronics on their security software for smartphones and tablets. In his spare time, he acts as the webmaster for a number of charities he supports and has performed this task for the Jewish Genealogical Society of Great Britain (JGSGB).

Leigh has been Chairman of the JGSGB since May 2016, having joined Council in 2014 and been Vice-Chairman since 2015. He Chairs the Preservation of Records subcommittee, and advises on matters to do with the website, social networking and other technical items. He has spoken frequently at the Chilterns Regional Group and the Eastern European Special Interest Group and at both the JGSGB London and Manchester conferences.

He is a passionate amateur genealogist and has been working on his own family tree for about 35 years. Genealogically speaking, he considers himself to be 5/8ths Polish, ¼ Lithuanian and 1/8th Belarusian, judging by his great-grandparents' nationalities, which is far more interesting and exotic than being just an Essex lad.