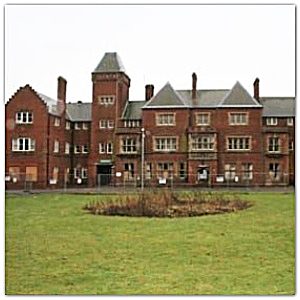 Fairmile Hospital – Berkshire's county asylum
One hundred and seventy six years ago, public mental health care was invented. Acts of Parliament from 1845 resulted in 'lunatic asylums' being built in every county in England and Wales. Berkshire's own asylum opened in 1870 and became known as the Fair Mile Hospital. Situated near the River Thames, and close to the village of Cholsey, this institution dispensed care to generations of local people and appears in many of our family trees. Discover its history in this fascinating talk by Mark Stevens.
Pre-booking is required because places are limited. Full joining instructions will be emailed to attendees in advance. Bookings close one day before the event.
This is the second talk of five in the Autumn Potpourri of Social History Talks Series. Book all five talks in one multi-ticket for the discounted price of four.
To join this talk, you will need a computer device with speakers. Ideally, also a webcam and microphone. You also need to be able to access the internet from it. First-time users of Zoom, will be asked to download a small piece of software, which will be sent in advance. Technical help is available, please contact
To book – scroll down.
The Non-members ticket sales has ended!
The Members ticket sales has ended!
Speaker
Mark Stevens

County Archivist for Berkshire

Mark is Berkshire's county archivist.

He grew up in Maidenhead and has a lifelong love of history in the Royal County. He is particularly interested in historic mental health care and the people who received it and is the author of two related books: "Broadmoor Revealed" and "Life in the Victorian Asylum".

Mark was elected as vice-president of the Berkshire Family History Society in 2016.