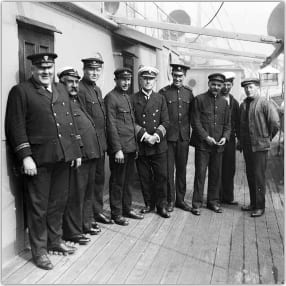 Drop in Session – Merchant Navy Records – cancelled
Urgent Update 17 March: Due to the escalating coronavirus Covid-19 situation, the society has taken the decision to cancel this event. We apologise for any inconvenience this may cause. 
Stuck with your merchant navy family research or documents? Come to this one to one advice session with Tony Wright. Bring the research you have completed to date, or documents you would like advice on, copies rather than original documents are safest, and Tony will share his knowledge and experience with you.
The Centre is open from 10.30am to 4.00pm on this date so, if you have time, you may stay longer to fit in more research. 
Open to society members and non-members.
FREE just turn up.
You may also be interested to know that Tony Wright will be running a two hour workshop on Merchant Navy Records on Saturday 20th June, 12.30 – 2.30pm. The workshop costs £10 (society members £9). Places are limited, so pre-booking is required. See elsewhere in this events section for more details.
12.30-2.30pm
Image: © IWM (Q 18497)