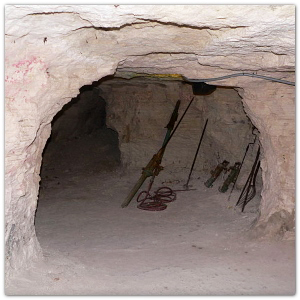 Chalk, Caverns and Commandos
Retired geophysicist Rob Wallace's talk will cover 100 million years of Reading's underground history. It will take us from the creation of chalk in the area, to the opening of Emmer Green chalk mines in the 18th century, essential to the local brick-making industry. Plus, the later uses of these underground chambers – including during World War II for storage of archives and as a base for some of Reading's resistance units. 
This is the first of three talks in the Industries Social History Talks series. The other talks take place on 11th August and 8th September. You may book tickets for individual events or for all three talks in the series for a reduced price.  
After the talk, tea/coffee and cake will be available (included in the price). Pre-booking is preferred, but you can pay on the door, if there are spaces available.  
Please note that as this is a face to face talk, prevailing Coronavirus precautions will be in place. Please see: https://berksfhs.org/face-to-face-events-covid-security/
To book, scroll down.
Speaker
Rob Wallace

A retired geophysicist, Rob Wallace lives in Purley on Thames and has a deep fascination for land use, mapping and the historical environment.