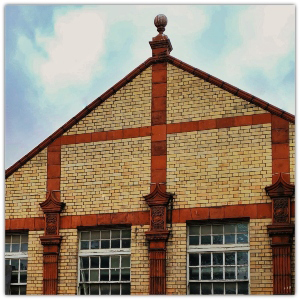 Caversham Road Walk: an area shaped by Victorian aesthetics and innovation
Discover a part of Reading where department store and brick magnates left their mark and the bicycles for the British Army's first cycling regiment were made. This area has had a wide range of industries over the years. From the malthouses that sold to Simonds Brewery, to the iron foundries near the Thames. The latter served the railways and other light industries such as vehicle works and Cox & Wyman printers, who operated in the area for over 200 years. For many years this area has been something of a neglected backwater. Probably, one of the reasons a surprising amount of its heritage has survived to this day.
Join us for a short guided walk exploring the area's rich history. The walk will be on level ground and will last about 90 minutes. This walk is led by David Neale of the Bell Tower Community Association. The association is itself named after the distinctive tower on the area's school – E.P. Collier.
During the walk you will be shown historic photographs. This will help you visualise the Victorian street scenes and the figures from the past who shaped not only the local area, but Reading and even the country as a whole.
The meeting place will be notified in the week running up to the walk. 
Numbers are limited, so pre-booking is required.
Speaker
David Neale

David Neale is secretary of The Bell Tower Community Association which has been helping to generate some community spirit in a small corner of Reading since 2005. It is named after the distinctive tower on the local school and is completely independent, with no affiliation to any political or religious organisations.

The association's three main aims are to bring people in our area together, improve their local environment and represent the views of local people.