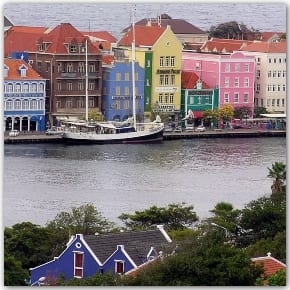 Caribbean Records – online workshop
In the difficult times we all face due to the coronavirus Covid-19 pandemic, Berkshire Family History Society is delighted to offer you this online Caribbean Records Workshop, which replaces the previously scheduled face to face workshop on the same date. Enjoy this from the comfort and safety of your own home, and wherever you live, whilst still being able to contribute fully to the discussion. Individuals who had already booked for the face to face course will be contacted to advise of the change and to give them the option of having their monies refunded. If you had booked and haven't heard from the society by 29 March 2020, please check your spam box and then email
Have you or your family come to the UK from the Caribbean?
Researching family history can be quite challenging for African-Caribbean people or those with Caribbean ancestry. Guy will give an overview of the history of Caribbean migration to the UK from the 1600s to the 1980s. He will also show you how to use primary sources for researching migrants such as censuses, naturalisation records and especially ships' passenger lists.
Places are limited, and pre-booking is required, as full joining instructions will be sent to all attendees in advance. Bookings close one day before the event.
To be able to join in this course, you will need a computer (or laptop/tablet) which has built-in or separate speakers and a built-in or separate mic.  Ideally you will also have a webcam fitted on your device or as a separate attachment. Your computer needs to have a browser and be connected to broadband. You will be asked to download a small piece of software the first time you join to enable you to use the online conferencing software. This will be sent to you in advance. Technical help will be given to those who need further assistance, please contact  
Image: "Curacao#1" by susanhuntphotography.com is licensed under CC BY-NC-ND 2.0.
To book – scroll down.
Speakers
Guy Grannum

Guy Grannum

Guy Grannum is a qualified archivist and an experienced genealogist with English and Barbadian ancestry. He specialises in Caribbean genealogical research and has published three editions of Tracing Your Caribbean Ancestors (Bloomsbury, 2012). He has worked at The National Archives (UK) since 1988.