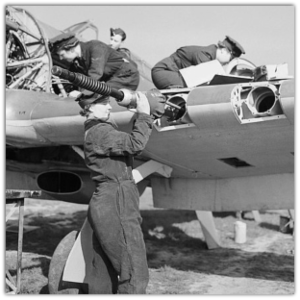 Britain's Air Forces and Your Family History (BAM)
The Royal Flying Corps and Royal Air Force were key parts of British history, but how do they impact your family history?  Find out more in this talk.  We will look at the two forces and how they also included the navy.  Explore what your ancestors did in the British air forces and where to look to find out more.
This talk is free to members of Berkshire Family History Society and we request a donation of £5 from non-members. 
Branch library available to members to borrow books.  Refreshments available.  Car park outside the hall.
This talk will follow our short Branch Annual Meeting (BAM).
Speaker
Richard Marks

Richard Marks

Richard Marks is a published historian based in Berkshire who specialises in military, industrial and railway history. His current areas of research are the aircraft and systems of the RAF, industrial development in the Victorian period, and the development of the railway and canal systems in Britain in the mid to late 19th Century. Richard is also currently researching a PhD in industrial history.