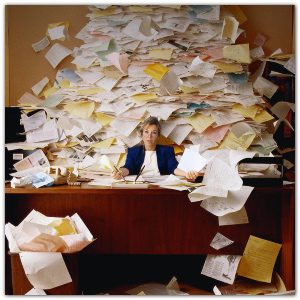 Organising your work, your computer, your desk and yourself
A presentation on how you could organise your research and ensure you can find things when you need them!
It will not take long before your study, or dining-room table is awash with material.
How many of us have started a search only to find ourselves distracted when something interesting crops up?
Getting Organised organises your research, your documents and yourself.  Our speaker will offer advice on how to avoid such distractions so that YOU are in charge of your research and not your ancestors.
Speaker
Les Mitchinson

Fellow of the Institute of Heraldic and Genealogical Studies and Founder of LMentary Family History

Les Mitchinson is a professional genealogist based in Hampshire. He is a graduate of the Institute of Heraldic and Genealogical Studies (IHGS), School of Family History, gaining his Higher Certificate in Genealogy (HC) in 2008 and the Diploma in Genealogy (DipGen) the following year. After graduating he became a course tutor with the IHGS in 2010, guiding students through the IHGS Correspondence Course and towards the IHGS Higher Certificate in Genealogy. In January 2017 he was appointed to the IHGS as the Director of Education and in July 2021 was made a Fellow of the Institute (FHS).