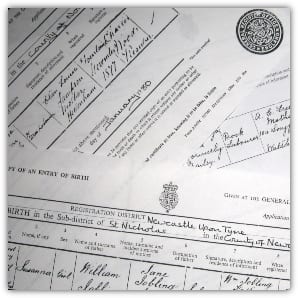 Birth and Death – deciphering those certificates
Why can the same birth be registered more than once and in different years? Why does a death registration involve three different certificates? This talk will look at the complex rules that govern the creation of these important documents, dispel a few myths, and help you understand how to decipher them to help in unlocking those complex research problems.
Non-members are invited to make a £3 donation towards costs.
Speakers
Antony Marr

Genealogist

Antony is a professional genealogist and member of the Council of AGRA (Association of Genealogists and Researchers in Archives). After retiring from a 30 year police career, he also worked as a Deputy Registrar of birth, deaths and marriages, leading to a special interest in the records of civil registration.