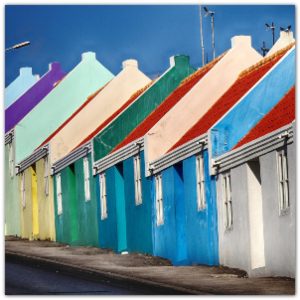 An Introduction to Caribbean Family History
The Caribbean was populated by millions of voluntary and involuntary migrants and settlers from the UK, Africa and South Asia from the 17th century.  Many later returned or migrated to the UK for education and work. Especially in the 20th century. Do you have family who settled in the Caribbean or migrated to the UK from the Caribbean? Guy Grannum will introduce you to sources available in the UK and online, and techniques to help you to research your Caribbean ancestors.
Pre-booking is required because places are limited. Full joining instructions will be emailed to attendees in advance. Bookings close one day before the event.
To join this talk, you will need a computer device with speakers. Ideally, also a webcam and microphone. You also need to be able to access the internet from it. First-time users of Zoom, will be asked to download a small piece of software, which will be sent in advance. Technical help is available, please contact
To book – scroll down.
The Non-members ticket sales has ended!
The Members ticket sales has ended!
Speaker
Guy Grannum

Guy Grannum

Guy Grannum is a qualified archivist and an experienced genealogist with English and Barbadian ancestry. He specialises in Caribbean genealogical research and has published three editions of Tracing Your Caribbean Ancestors (Bloomsbury, 2012). He has worked at The National Archives (UK) since 1988.