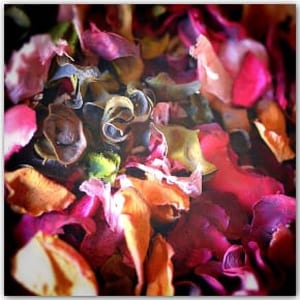 A Potpourri of Social History Talks – Winter Series
This all series ticket covers all three in the Winter "Potpourri of Social History" talks series, for the discounted price of £12.50 (members £10.00). You may also book each talk individually – see each separate event page. All three talks are on Thursdays at 2pm and last about an hour. Afterwards there will be time for questions and discussion. This is an online talks series using Zoom. 
Thursday 26 January "Five Generations at the Fair Mile Hospital, Cholsey" 2 – 3.15pm with Ian Wheeler
The Fair Mile Hospital (before 1948, known by a succession of different names) was until relatively recently Berkshire's county lunatic asylum. If the term 'lunatic asylum' sends shivers of dread down your spine, be ready to adjust your perceptions. Consider the alternatives and try to understand that the Victorian asylum system was a well-founded effort to tackle mental illness head-on through compassion, diligent care and research. No mental institution was ever entirely sweetness and harmony. However, these places made possible valuable and largely unrecognised advances in mental health care. Ian Wheeler's illustrated talk examines Fair Mile's foundation, growth and methods through the eyes of ten of its former employees. All were members of his family, and their service spanned over a century.
Thursday 23 February "Titanic Effort! RMS Carpathia's dash to save a stricken liner" 2 – 3.15pm with Paul Barnett
Named after the Carpathian mountain range, RMS Carpathia was a Cunard line transatlantic passenger steamship. It is probably best known for rescuing survivors of the rival White Star Line's RMS Titanic, after the latter struck an iceberg and sank with the loss of between 1,490 and 1,635 people in the North Atlantic Ocean. In dangerous conditions, the Carpathia navigated the ice fields, managing to arrive two hours after the Titanic had sunk, and enabling the crew to rescue 705 survivors from the ship's lifeboats. In 1918, the Carpathia in turn sank after being torpedoed three times by a German submarine. 
Thursday 23 March "The Thames Before Time" 2 – 3.15pm with Rob Wallace
Berkshire is privileged to have the Thames running through it. But what is the history of the river and its people, fauna and the landscape?  This talk looks at the way the river and the physical and human landscape have changed over the last two million years from the earliest inhabitants to the start of modern history. From the elephants who lived here 800,000 years ago, when it was a lot warmer, to the archaeological evidence of early settlements, find out more in this fascinating talk.
Zoom Talk Requirements
To join these talks, you will need a computer device with speakers. Ideally, also a webcam and microphone. You also need to be able to access the internet from it. First-time users of Zoom, will need to download a small piece of software – included in the link. 
How to Book
Pre-booking is required because places are limited. Full joining instructions will be emailed to attendees in advance. Bookings close one day before the first event.
To book – scroll down.
Speakers
Ian Wheeler

Ian Wheeler was not only a Cholsey kid, but actually lived at Fair Mile Hospital for the first three months of his life. This distinction, plus long-term family associations with the hospital, led to the publication of his book Fair Mile Hospital: a Victorian Asylum in 2015.

Now busily retired, Ian's 'portfolio' career has included sales, purchasing, computer systems, train driving, health & safety, quality assurance and editing for a major academic publisher. In quieter moments, Ian is a performing folk musician and enjoys model railways, morris dancing and good beer – although not necessarily in that order.

Paul Barnett

Originally at sea in both the the Royal and then the Merchant Navy, Paul was drawn to the sea as the third son of a Newcastle sailor. He came ashore 1999 and embarked on a life long passion of researching various maritime subjects including Jutland, Scapa Flow, the Dunkirk little ships, Slapton Sands and Mulberry Harbour. He is currently employed in local government whilst also working hand in hand as a published author and historical speaker.

Rob Wallace

Rob Wallace is a keen amateur historian, with an interest in cartography, and has been a member of Project Purley for over 10 years. He and his family has lived in Purley for over 30 years. He works as an exploration consultant in the oil business and is a Chartered Geologist and is a member of several professional organisations.