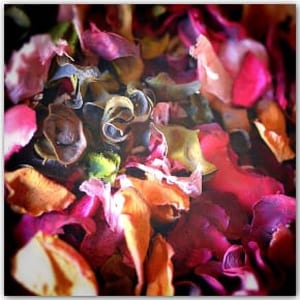 A Potpourri of Social History Talks – Summer Series
This all series ticket covers all three in the summer "Potpourri of Social History" talks series, for the discounted price of £12.50 (members £10.00). You may also book each talk individually – see each separate event page. All three talks are on Thursdays at 2pm and last about an hour. Afterwards there will be time for questions and discussion. This is an online talks series using Zoom. 
Thursday 28 July "Caversham Court – Ghosts, Gardeners, Girl Power & Good Works" 2 – 3.15pm with Hester Casey
This illustrated talk gathers together some exciting new historical discoveries regarding Caversham Court, the house, its occupants, the gardens and the people who visited there. The house is now demolished but the beautiful gardens are open to the public. In particular, the talk follows some of the remarkable women connected with the house. You will meet Lady Mosley, a black servant, female gardeners, women's literary circles and the founder of a Victorian crèche. You will also hear gossip about divorce, ghosts and nosy neighbours.
Thursday 25 August "One hundred years of shopping in Reading" 2 – 3.15pm with Ann Smith
Jacksons, Langstons and Tuttys are familiar shop names to people in Reading. But do you remember Hawkes Ironmongers or Cook's Dairy and Farm Equipment? This talk will take us on a virtual walk round the town centre and look at shops from the 19th century to the present day, and how shopping has changed over the years. Some of these shops were unique to Reading, others house-hold names. 
Thursday 22 September "The History of Southcote Manor" 2 – 3.15pm with Mike Cooper
Look hard enough and there's no such thing as an "ordinary suburb". Drawing on research for Reading Libraries booklet on Southcote, Mike Cooper looks at the origins of Southcote as a medieval manor, its development as a rural community and then, in the second half of the 20th century, its transformation into a planned residential suburb.  Along the way, there's a Saxon sheriff, an Elizabethan mathematician, and the Home Guard.
 Zoom Talk Requirements
To join these talks, you will need a computer device with speakers. Ideally, also a webcam and microphone. You also need to be able to access the internet from it. First-time users of Zoom, will need to download a small piece of software – included in the link. 
How to Book
Pre-booking is required because places are limited. Full joining instructions will be emailed to attendees in advance. Bookings close one day before the first event.
To book – scroll down.
Speakers
Ann Smith

Ann Smith

Ann graduated from Bristol University and worked for 20 years in Reading Central Library where she became interested in local history. She is a committee member of Berkshire Local History Association.

She has recently edited and published a
book on The History of Woodley written by members of the local U3A.

Hester Casey

Hester Casey

Hester has been a member of Berkshire Family History Society for many years and is also on the committee for Friends of Caversham Court Gardens. She has always been interested in social history and has recently started her own research into the people who were connected with the house and garden. This has taken her on an exciting journey and she is not sure where to stop!

Mike Cooper

Mike Cooper

Mike has had a lifelong interest in history, especially military and local history. Following a history degree at the University of Reading he worked as a librarian, with both the University and Reading Library. In addition to work on librarianship, he has had three books on the history of Reading published. Mike works for Reading Borough Council, and lives in Tilehurst with his wife and Moggy the Cat.