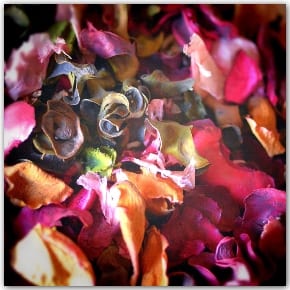 A Potpourri of Social History Talks Series
This all series ticket covers all five talks in the Winter "Potpourri of Social History" talks series, for the discounted price of four. You may also book each talk individually – see each separate event page. All talks begin at 2pm and last about an hour with time for questions and discussion afterwards.
Thursday 14 January 2021 – Healthcare in a Georgian Town with Penny Stokes
Join us for a fascinating insight into the lives of our ancestors as we consider healthcare in Georgian England. Historian Penny Stokes will look at medical practitioners, mortality and causes of death, and the remedies which the Georgians trusted for cures. Specific examples will be from Newbury.
The eighteenth century was a dicey time to become ill. The physicians and surgeons of Georgian times were technically regulated, however standards of training and practice were unenforceable. The majority of country practitioners were wholly uneducated and often plied surgery alongside other random trades such as ironmongery or shoemaking. Treatments varied enormously, quackery was common.  
Thursday 28 January 2021 – "King of All Balloons" – James Sadler with Mark Davies
Oxford pastry cook & England's first aeronaut
There are several Berkshire associations within the story of James Sadler (1753–1828), the unlikely first Englishman ever to build and fly a hot-air balloon. His wife came from Abingdon, for instance. And the first English woman to fly, as a result of Sadler's expertise, came plausibly from Bucklebury.
Subsequently an engineer, designer of armaments, and Chemist to the Navy, Sadler returned to ballooning after a gap of 24 years in 1810. He and his son Windham set numerous records while ascending from some 40 British towns and cities. Many being the first ever from those places. Yet despite a lifetime of achievement, which brought him into contact with some of the most significant names in Georgian Britain, Sadler ended his days in impoverished obscurity.
Thursday 11 February 2021 – The Upper Thames Patrol with Bill King
The Upper Thames Patrol were formed to defend the Thames when World War Two seemed inevitable. It became part of the Home Guard, when it was formed in 1940.
It was the Upper Thames Patrol's responsibility  to destroy the Thames' bridges and locks  if the enemy was seen approaching. They covered an area from Teddington Lock to Lechlade, which included 35 road bridges, 7 rail bridges and 42 locks. This often forgotten unit had their work cut out. This talk tells the story of the Upper Thames Patrol, their organisation, their experiences and the men who served in it.
Thursday 18 February 2021 – Reading c.1740 – c.1800: commerce, culture and chapel with Joan Dils
Discover mid-Georgian Reading in this fascinating talk by eminent local historian Joan Dils.
Reading's age of cloth production was over and its reputation for flourishing industries was still to be made. In contrast, during these five decades Reading was intent on cementing its role as an inland port and distribution centre, a magnet for the aficionados of balls and race meetings and a welcome home for serious-minded Christian worshippers. Joan Dils' talks are always very popular and offer new insights into the history of Reading. One not to be missed!
Saturday 6 March 2021 – The Arrival of the Railways in Reading with Richard Marks
Brunel's Great Western Railway arrived in Reading on the 30th March 1840. The history of railway building states that railways destroyed property when the railways were built, and always resulted in huge economic growth for those towns it reached, but was this true in Reading? In this talk, historian Richard Marks, will look at the impact the railway had on the town when it arrived, and how this compared to other places. We will also look at how the first train service compared to the service Reading enjoys today.
Pre-booking is required because places are limited. Full joining instructions will be emailed to attendees in advance. Bookings close one day before the event.
To join these talks, you will need a computer device with speakers. Ideally, also a webcam and microphone. You also need to be able to access the internet from it. First-time users of Zoom, will be asked to download a small piece of software, which will be sent in advance. Technical help is available, please contact  
To book – scroll down.
Sold out!