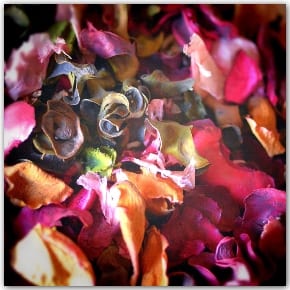 "A Potpourri of History" Talk Series
Enjoy all five afternoon talks in the "A Potpourri of History" series, with tea/coffee, cake and expert speakers, for the reduced price of four. 
Thursday 9th January, 2-4 pm, London Transport by Design with Paul Joyce
Paul Joyce, Chairman of Reading Transport Group, is a life-long railway enthusiast. In this fascinating talk, he will cover such diverse subjects as architecture, posters, signage, decorative tiling, Art Deco lighting, and general fixtures and fittings and much more. Early booking is recommended as this is likely to be very popular.
Thursday 23rd January, 2-4 pm, The Friends Ambulance Unit in WW1 & 2 with Sue Smith
The Friends' Ambulance Unit (FAU) was a volunteer ambulance service, founded by individual Quakers, in line with their Peace Testimony.  It operated during both World Wars and beyond, in many countries in Europe, Asia and Africa. Sue will talk about the FAU in both wars, and tell the stories of individual conscience and action in opposing war and preparations for war. 
Thursday 6th February, 2-4 pm, Caversham Court and its History with Dr John Evans
The land known today as Caversham Court Gardens has a long recorded history dating back to the 12th Century. The first house on this land was for the priest of St Peter's Church. Subsequent houses on the site provided homes for some prominent people including the Alexander/Milward family in the 16th century, the Lovedays in the 17th and 18th centuries, and the Reading banking and brewing Simonds family throughout the 19th century. No house remains today, but John will talk about the research which aids our understanding of these families, their homes, and how they developed their gardens. He will also show how that information is presented for visitors to the gardens following a major restoration project ten years ago.
Thursday 20th February, 2-4 pm, The Nabobs of Berkshire – part 2 with Clive Williams
Nabobs were employees of the East India Company during the 18th and 19th centuries, who made their fortunes in India and returned home to England as wealthy men. So many made their home in Berkshire in the 18th century that the county became known as 'the English Hindoostan'. This talk follows on from a previous talk on Nabobs given last year, which was so well received that the audience asked to hear more stories. You don't need to have attended that talk to enjoy this one. There are 31 Houses in Berkshire with Nabob associations. In this talk, Clive will focus on those associated with the east of the county.
Saturday 7th March, 12-2 pm, Pop Pirates of the 1960s with Tony Hadland
Discover, or perhaps rediscover, the story of the offshore pirate radio stations of the 1960s, including 'Big L' and Radio Caroline. Tony will explain how restrictions on broadcasting light entertainment existed in the UK from the earliest days of public broadcasting and show how, between the two World Wars, the first generation of offshore stations were land-based, in Normandy, Luxembourg and elsewhere. Offshore ship-based broadcasting developed first in Scandinavia in the 1950s, then in Belgium and the Netherlands, before the first British stations went live in the 1960s. The talk is brought to life with numerous audio clips.
You may purchase tickets for individual events, please see separate links for each, or for all five talks in the series in this special multi-ticket offer. 
The ticket price includes tea/coffee and cake after the talk.
Advance booking is required by 9th January 2020.