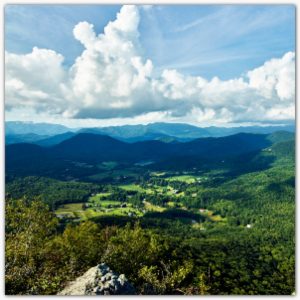 A Mountain Heritage: early settlers of the Appalachian Mountains and the Bolling family
Many mountain communities share characteristics of isolation, large families, family feuds, strong religion, love of music. The families of the Appalachian Mountains reflect this over a short timescale and huge distances. The settlement of Virginia, USA and the movement westward will be illustrated by one family's story.
This talk is free to members of Berkshire Family History Society and we request a donation of £3 from non-members. Pre-booking is required, because the meeting link will be emailed in advance. Booking ends one day before event. 
To join in this branch meeting, you will need a computer device which has a microphone and speakers. Ideally, also a webcam. You also need to be able to access emails from this device. First time users will be asked to download a small piece of software to join the meeting.  The meeting link will be emailed to you in advance. Technical help is available for those who need further assistance, please contact 

Image: View of the Southern Appalachian Mountains, looking toward North Carolina. Original image from Carol M. Highsmith's America, Library of Congress collection. Digitally enhanced by rawpixel. (CC BY 2.0)
The Members ticket sales has ended!
The Non members ticket sales has ended!
Speaker
Dr Jane Sellwood

Dr Jane Sellwood

Jane moved into the Reading area (technically Wokingham Borough) recently, that is early 1970s and has lived in Woodley, Lower Earley and for 40 years, in Three Mile Cross. Her professional life was as a Clinical Scientist based in the Pathology Laboratory at the Royal Berkshire Hospital. Jane is interested in ancient archaeology, how the land has shaped communities and is an active member of Reading u3a. Investigation of several strands of her family history, including an American branch has been an exciting and satisfying project.