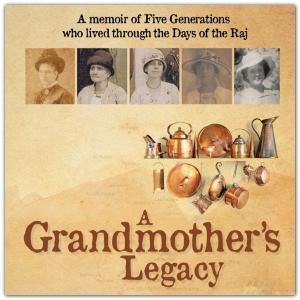 A Grandmother's Legacy: My Great Aunt Constance (BAM)
Our speaker delivers a fascinating insight into her family who lived during the days of the British Raj in India.
In this talk we hear about Constance; a woman of high social status, wife of a British official, born in 1898.  This talk is an account of her life in Burma and the story of a civilian trek in 1942 involving thousands of people who had to face for the first time in their lives, an arduous hike across some of the world's most treacherous terrain, dealing with monsoon climatic rivers, jungles and steep mountain ranges and dangerous wildlife.  We learn how Rangoon was at that time the world's busiest immigration port with millions arriving into this rich, stylish and exciting destination and how Burma was recognised as the most beautiful country in South East Asia.  We discover how living in Rangoon throughout its heyday of the 1930s meant a charmed life, one that was filled with opulence, bon viveur and style.  We then learn how life can change overnight and the juxtapose of a situation where there was no possibility of turning back but only moving forward.
This talk follows our short Annual Meeting.
Non Members Welcome £5 pp
Large Free Car Park adjacent to hall.
Speaker
Jenny Mallin

Author, Public Speaker

Jenny is an author and has recently won "Best in World Cookbook" for her memoir book "A Grandmother's Legacy" based on five generations of her family who lived in India during the British Raj.